Stacking The Shelves is all about the books we are adding to our shelves each week, sharing with you our excitement for our newest titles and maybe have you discover a new book in the process!

Tynga

from
Tynga's Reviews
is the host and you can Link up with her and join this meme here: Tynga's Reviews

Hi, guys!
Welcome to my 3rd. Stacking The Shelves.
What a week I had, It was the total opposite of last weeks STS. I was soo busy I won books, bought books, borrowed books, AND received a ton for review( makes up for last week).
I finished reading The First Days by Rhiannon Frater, and finished Switched by Amanda Hocking look for my reviews soon.
I also had MAJOR computer problems(still not fixed) I guess I will have to shop for a new one, or try to get it fixed.
Thankfully, I've been using my Kindle Fire and my hubby's laptop (from his job)
Miss visiting everyone, hopefully I will be able to visit everyone this week. If I can't visit everyone's STS post then I will try to visit you, soon. Sorry :(
Anyway on to the GOODIES!
WON
Portal by Imogene Rose won from

Bewitching Book Tours
Thanks!
Won From

What's Beyond Forks

Dark Passage by M.L. Woolley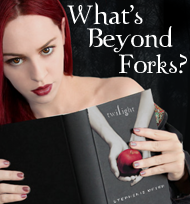 Bought -B&N Paperback
Bought- Amazon -Kindle
Bought Used
Received For Review Thanks NG, Bloomsbury USA, Rhiannon Frater,
Leave your STS, or whatever meme your using and I'll pop by and visit (if my computer doesn't act up) Thanks Guys! :)