Hi, everyone! I'm doing an author interview today with the lovely Holly Ward author of three different series, Demon Kissed, Twisted Tales, and Vampire Apocalypse.


Blog:

http://blog.demonkissed.com/



Twitter:

http://twitter.com/#!/hmward



Facebook:

http://www.facebook.com/DemonKissed
Q&A with author H.M. Ward
1)Hi Holly, tell me a little about yourself?
H.M. Ward is the author of the bestselling DEMON KISSED series. This YA Paranormal Romance series has been on bestseller lists since it's release in March 2011. Ward enjoys writing novels and novellas with twisting plot lines and unexpected turns. Her ability to shock the reader has grown a following of over 45,000 fans, and a social reach of over 17 million people in January 2012, alone. Ward has strong marketing skills and became a full time writer less than a year after her first novel appeared on the market.
2) Tell me a little about your series?
Ward started her second series TWISTED TALES, which is a series of Gothic novellas in March 2012. The first book in this series is Stone Prison. This novella is a macabre tale told in the spirit of Grimm, with the haunting nature of an Edgar Allan Poe story. Stone Prison description: "An evil enchantress, a stone tower, and a girl whose fate hangs in the balance as the clock approaches midnight make for a bone-chilling fairy tale." This dark tale has the twisting and shocking plot that Ward is known for. Her next major series is VAMPIRE APOCALYPSE.

The Vampire Apocalypse and Twisted Tales series can be read in any order. Each book is independent, and a stand-alone novel. Ward was in the

Washington Post

about her debut novel Demon Kissed. Ward's series are: Demon Kissed, Twisted Tales, and Vampire Apocalypse.
3) Who's your favorite character in your series, or one that you relate to the most?
My favorite character is Eric in the Demon Kissed series.

He evolves so much from the beginning through the end of the series.

In FALL OF THE GOLDEN VALEFAR Eric is trying to find himself.

He no longer knows what he is or what he wants from his messed up life.

It's a struggle most people can relate to.

Plus, Eric is such an unpredictable character, it just makes him awesome to a write.

Although, I would like to add, if he was real—and I had the chance to meet him—he'd scare the hell out of me.
4)What books have you recently read?
Too many to list.

My current reads are Fluid, 50 Shades of Grey, and Curses: A F@#%!ed Up Fairytale.
5)What upcoming "New Releases in books for 2012" are you excited to read?
I'm waiting to read the sequel to Shatter Me, although it's been pushed back to Jan 2013.
L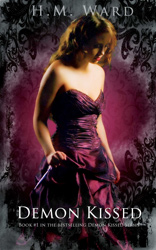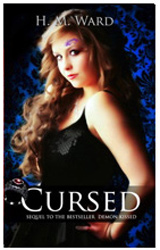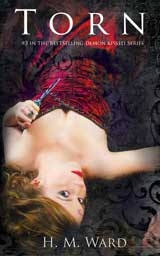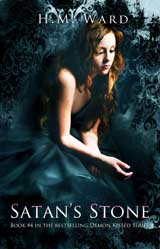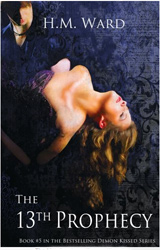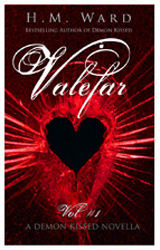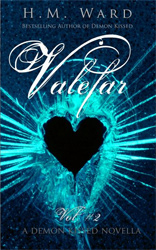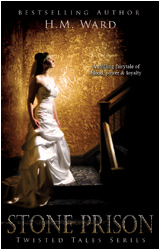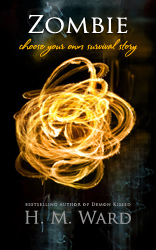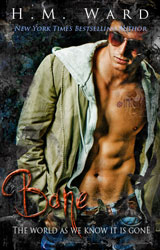 Thanks Holly!
Giveaway! 1 winner of a Kindle only e-book copy + bookplate Good Luck!
a Rafflecopter giveaway