How do you send a killer to the grave when he's already dead...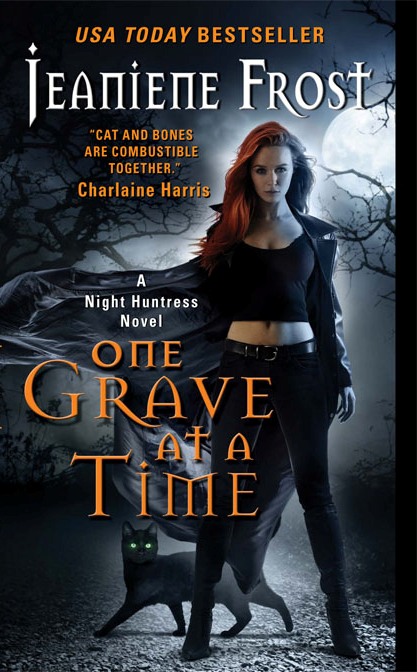 Having narrowly averted an (under)world war, Cat Crawfield wants nothing more than a little downtime with her vampire husband, Bones. Unfortunately, her gift from New Orleans' voodoo queen just keeps on giving–leading to a personal favor that sends them into battle once again, this time against a villainous spirit.
Centuries ago, Heinrich Kramer was a witch hunter. Now, every All Hallows Eve, he takes physical form to torture innocent women before burning them alive. This year, however, a determined Cat and Bones must risk all to send him back to the other side of eternity–forever. But one wrong step and they'll be digging their own graves
*My Review~
"
Cat and Bones are back for another vampire adventure. If you read the last book you would know Cat has aquired a new talent, and with this talent new problems arise. This problem comes in the form of a ghost, and not a nice one at that. Unfortunately for me, this book was a little stale. Yes, it had some action, but the bantor between Cat and Bones was almost non-existent, as well as their bedroom scenes. The good thing about this book was, Ian's character who seemed to lighten the tension. Tyler, a new character, also was refreshing, he's funny and sassy. The rest of the book felt restricting at times, and I felt forced to continue just to see if it would get better. Now, don't get me wrong, it's a definite must read, and this series is an excellent example of great paranormal romance writing. The Night Huntress series is a great start to the whole Paranormal Romance reading genre, I just think this one missed the mark.