I tried to read the two books listed below and didn't get very far. I'm a strong believer of marking books as DNF. I just don't have time to waste on books that can't draw me in, right from the start. I know some of you actually don't mark books as DNF and actually will continue a book right to the end, because some of those books do turn out to be gems, but like I said if I don't enjoy the "voice" or the "plot" of a book, right from the start, then I just cannot continue.
So what are your thoughts over DNF books? Do you continue with a book or mark it as DNF if it just doesn't hold your attention?
Time Thief
by Katie MacAlister
Published May 7th 2013 by Signet
Goodreads
*Book Received from publisher for review*
FIRST IN A NEW SERIES FROM THE BESTSELLING AUTHOR OF THE DARK ONES NOVELS!

Outcast due to their ability to manipulate time, shunned by the mortal and immortal worlds alike, a Traveller's life is anything but easy.
Peter Faa is a member of the Watch tracking down a murderer, and unfortunately, all clues seem to point toward his own estranged family of Travellers. Any of his cousins could be guilty, but which one? They're all experts in the art of stealing time...

After surviving a lightning strike, Kiya Mortenson is determined to get just one thing in her life right. And if that means taking a job as nanny to five pugs on a campsite in the Oregon wilderness, then so be it. It doesn't hurt that the job comes with some spectacular male eye candy, including her new boss's gorgeous grandson. If only she didn't keep having this strange sense of deja vu...

When Peter discovers his own family is stealing time from Kiya, all bets are off. While she may drive him crazy at times, it's clear that it's not just lightning that's creating some serious sparks between them. And he's not going to let secrets, lies, or a devious murderer keep Kiya from where she belongs: at his side
DNF Review
Read 25% and had to mark it as DNF.
Time Thief was strange right from the start. This was the first time I read anything by this author and although I was initially drawn in, I felt it was easily turning into a mess. I was confused at first--trippy, even over the quickness of the plot. The characters were lackluster, and I had no connection with ANY of the characters, and didn't feel they had spark together.
What I can say is, that although this book didn't grab me, I was curious as to where the author was going with the story. Time thieves seems like an interesting concept, and something I never read before. It may work for you, but for me it was just not my style. I will also say that although I didn't care for this book I will read other books by this author, and I also read that during the time the author was writing this book she had a major, major crisis on her hands, and it could be why this book was not up to par.
Check out more reviews, positive/negative on Goodreads
The Time Thief Series:
Time Thief (Time Thief #)
Time Crossed (Time Thief #0.5)
*Aug 6,13
The Art Of Stealing Time (Time Thief # 2)
*Sept 3, 13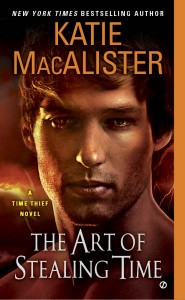 Indigo Awakening
by Jordan Dane
Published December 18th 2012 by Harlequin Teen
Goodreads
*Book Received from publisher for review*
Because of what you are, the Believers will hunt you down.
Voices told Lucas Darby to run. Voices no one else can hear. He's warned his sister not to look for him, but Rayne refuses to let her troubled brother vanish on the streets of LA. In her desperate search, she meets Gabriel Stewart, a runaway with mysterious powers and far too many secrets. Rayne can't explain her crazy need to trust the strange yet compelling boy—to touch him—to protect him even though he scares her.

A fanatical church secretly hunts psychic kids—gifted "Indigo" teens feared to be the next evolution of mankind—for reasons only "the Believers" know. Now Rayne's only hope is Gabe, who is haunted by an awakening power—a force darker than either of them imagine—that could doom them all
DNF Review
Read 10% marked as DNF
Indigo Awakening seemed like a good book. The synopsis grabbed me, as well as the cover. It seemed like a winner, but within the first few pages I was shaking my head, NOOOO!
First off, the book was written in the third person, with multiple POV's, confused much? I felt the use of words, and paragraphs that was thrown in were strange and very immature at times. This book just did nothing for me, and I had no desire to continue. I had no connection with any characters and was actually doing some major eye-rolling over what I was reading. I think the author was trying too hard to come across as a young adult, and it actually ruined the plot for me.
Check out more reviews, positive/negative on Goodreads
The Hunted Series:
Indigo Awakening (The Hunted Series #1)
Crystal Fire
(The Hunted Series #2)
*November 26th 2013