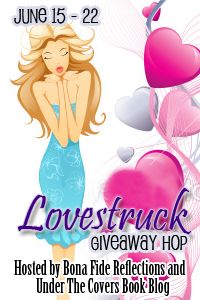 Over 125 participants are include in this giveaway hop.
Start entering and good luck!
Is there a book or a series that you have read which has left you completely smitten? A hero/heroine that makes other heroes/heroines pale in comparison to the feelings you have for your "true" love? Are you left feeling dissatisfied because there is just nothing else that can compare?
Hi guys!
Today on the blog I'm sharing with you, my love for my book boyfriend. Yep, that's right, I'll admit it I'm hot for Bones of the Night Huntress series by Jeaniene Frost. If you haven't read this series, yet, let me just say you need too, asap. Really, I tore through the series back in Nov, of last year and I have yet to find another character that can live up to Bones. He is amazing!
Below, I'm going to be sharing my love for Bones, and the actor I see as my Bones.
First, let me tell you a little about Bones. He is a master vampire, whom we first meet in the first book Halfway To The Grave. A British talking vampire who happens to meet half vampire Cat, who btw hates vamps. Anyway, they meet and their relationship blossoms, but first, not without the hate and angst they have for one another. As time goes on their passion is ignited with flames for one another, but they go through alot of ups and downs, and as you read the book you can actually feel their emotions that is written so well in this continuing series. I fell in love with Bones within the first few chapters of book #1 and even though Frost writes her other male vamps with appeal it's always been Bones and only Bones for me....
Jason Statham is who I see as my Bones. He fits the bill, perfectly. He's British, sexy, he has that gorgeous British accent, that is intertwined within the book, he's sexy, he's got a perfect bod, etc...
O.K. before you lose me to this post *fans herself* let me continue with some great quotes, from Bones
.
"If you run from me, I will chase you, and I'll find you...."
"Kitten, four hours of sleep while holding you is far more beneficial to me than eight hours of endless tossing and turning because you're not there."
"She's my kitten, and no one else's."
"Careful, luv. I might be angry with you, but that doesn't mean I don't still want you. So if you do that again, I'll shag you right here, right now, and sod anyone who wants to watch"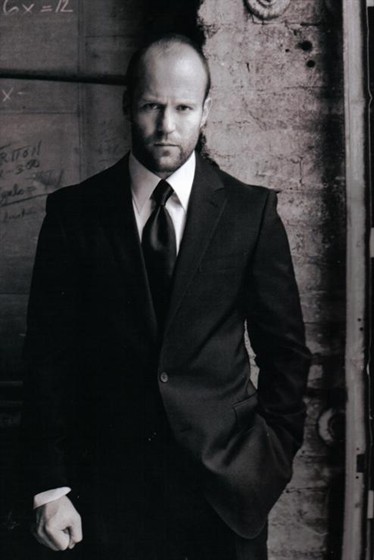 "

No matter what happens, you will never lose me, he whispered. I am forever yours, Kitten, in this life or the next."
"You look smashing". He grinned. "Can't hardly stop myself from ripping your clothes off."
"Kitten, you need to make a decision. Either we stay here and behave or we leave now and I promise you"—his voice dipped lower and the words fell against my lips—"if we leave, I won't behave."
"You wouldn't know sexy if it bit you in the arse."
So, yeah Bone's is mine, sorry! No worries though, because this series is filled with hotties, Spade, Ian, Vlad, Mencheres,

Don't forget Once Burned book #9 in The Night Huntress World series (Night Prince #1) Vlad's book will be released on June 26, 12
All right, now for the giveaway:
1 Winner of a copy of Halfway To The Grave book #1, or book of choice from this series(excluding books 10, 11,or 12) plus 1 e-book choice of any of the novelette's.
PB or E-book(kindle only) copy
Must be 18 years or older-due to the sexual content.
Must fill rafflecopter below to enter giveaway.
Congratulations Leigh S. Your the winner!
a Rafflecopter giveaway